Oh the progress is exhilarating! I l keep telling kitty we all want to get into that bedroom, but because the shower tiles and flooring are being installed, we have to wait.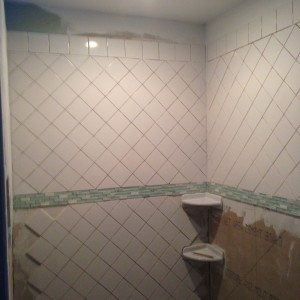 Waiting is hard. As I have said before, when the waiting is for a year, it is easier than when we are down to weeks, because we can see the possibility.
Hubby has lovingly, painfully, laboriously laid one tile at a time, all by himself.
He is saying things like–"A smart person would have done this an hour at a time on weekdays, instead of ten hours on a Saturday."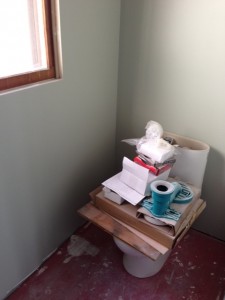 I'm pretty sure "smart" is not in question. But, I know he will be thankful when the bathroom shower and flooring are finished, and the sinks and toilet can be installed.
Then the bedroom flooring can be finished, the moulding can be installed, and, WOW, THE NEXT STEP is a bed!
It's only weeks now, Lord willing, until we have a first floor bedroom, complete with a master bath and master closet.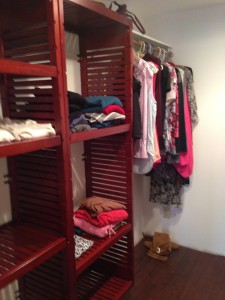 We can't wait. And, kitty will be so happy when that cardboard barrier is removed.