We were on our puddle jump back to Las Vegas from Orange County, headed for our timeshare condo after a lovely Christmas visiting kids and grands.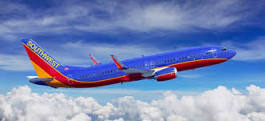 I really got the idea of flying instead of the 10 hour R/T car journey after reading Michael Connelley tell about Harry Bosch's treks to see his daughter in Las Vegas from his Los Angeles base. (If you haven't tried Connelley's crime series with LAPD Bosch, you have to consider it if you like crime stories. This is the best of the best.)

Anyway, if Harry can puddle jump, so can we, I thought. And we did. What a good decision.
So on our way back, I was seated next to two lovely 20-something women, who had coupons for a drink–something I haven't earned yet on Southwest–which is becoming my favorite airline.
We had been talking, laughing, generally having a good time getting to know each other when the flight attendant came by to ask about beverages.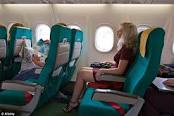 Window seat companion asked the female flight attendant for a white wine and handed her the coupon.  

"I think you would be happier with water," said the SW person, unbelievably.
"But, I have this coupon, and would enjoy a glass of white wine, thank you," my seat companion said politely.
"It's my observation that you'd be better off with coffee or water," she repeated.  

Is laughing now equated with drunkeness? We, none of the three of us, had been drinking at all. And, keep in mind we were headed for Las Vegas–not the dry county to be sure.
My companion didn't get her wine, and she took it pretty well. But I thought I should let SW know how completely unacceptable that is, especially in the times in which we live, where disagreeing, even when right and rational, with an airline employee, comes with greater risks than losing beverage priveleges. And, rememeber, SW sent her a coupon.
In any case, just wanted to let that flight attendant and the SW PR people know, this is not OK.  

BEWARE LOOKING LIKE YOU ARE HAPPY TRAVELING ON AN AIRPLANE. YOU COULD BE MISTAKEN FOR A DRUNK.