Well you guys know the powder room in the entryway fiasco that turned out better because instead, I got a pantry, story.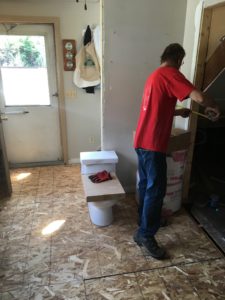 Well, I still needed to have a guest bathroom. And, we still needed to have an updated bathroom on our second floor–not new, but remodeled. So dear hubby got to work this month, and hopefully we will have this by spring. This is not a dig. Hubby works hard at his real job. And, he has to have some good weather garage time for motorcycles. And, no guests seem to be lining up for the upstairs guest suite–yet. So I guess we have time. In the meantime, I get the fun task of choosing new fixtures, and the amazing fun of watching talented hubby do his amazing plumbing, electric, carpentry and flooring thing.
Using the ever-helpful Pinterest, which daughter dear taught us to use, we looked at quite a variety of new tubs, thought about re-enameling the old one, and decided on a regular, less expensive traditional new tub and a fraction of the cost of many of those we looked at.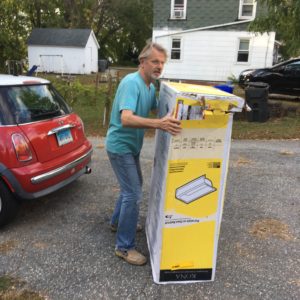 Tubs, as you may not know, are trending. In fact, it comes to mind that the spoiled-brat Xers who were looking at our IL home to buy, wrinkled up their noses that we didn't have a spa in our upstairs bathroom. I guess our $17K of renovations and upgrades weren't enough. Spa tubs are in.
We are not "in" so we settled for upgraded other items, like a brass sink, which, yes, I may regret. But it is pretty.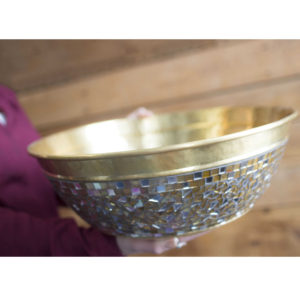 Our decorative tile wall will show off exposed copper and brass plumbing–hubby's idea, and among some of his best.
All in all, if we have this by February, it should be good. I will keep you posted.