I love shopping locally. I love raving about the good ones. But, when something is really wrong, I also have to say that. Here are three stores and two different experiences:
Highland Park Market in Suffield, 68 Bridge Street, Suffield, CT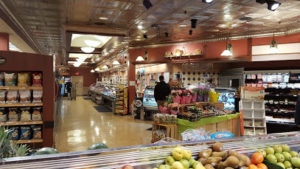 I so wanted to give this small grocery chain 5 stars. The Suffield store has been my go to for whole foods for the last 8 years.
However, after reading Mrs. M's review, I also have to register a couple of alarming things they are doing, which make me wonder if they are truly the quality store they advertise themselves to be.
For starters, they use bromated bleached white flour in the bakery. Go look it up. This is poison. Other countries send people to prison for using this in foods and tack on a $500,000 fine. It is not okay to use, and certainly after my pointing it out to the manager it should be corrected. Instead he replies, "It is too hard to change. We will continue to use it." Really! Poison? Too hard to change? How can this be.
Today, I came home with what I thought was a store made crab and lobster cake, hoping it didn't have the bleached flour in breadcrumbs. No. It had HIGH FRUCTOSE CORN SYRUP! ARE YOU KIDDING ME!
I will have to, with Mrs. M, rethink my patronage. These ingredients do not belong in an upscale grocery which porports itself the purveyor of quality foods.
Sorry, 5 stars? No can do. Clean up your act Highland Park. We deserve to know when you do.
Cold Harbor Seafood & Market in Enfield, 465 Taylor Road, Enfield, CT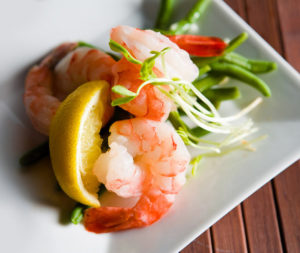 Fabulous, fabulous, fabulous. It isn't often I, without hesitation, add tht 5th star, but Cold Harbor Seafood and Market has it! It's not just their amazingly fresh seafood. It's their whole attitude and service.
I asked LuAnn at the cash register which fish would be best for my fish tacos. She went right to Joseph (I think maybe the owner) and asked him. He quizzed me on my preferences and then recommended the frozen, breaded, fried and ready-to-bake haddock he had in the freezer. He gave me the cooking time–15 minutes at 425 and promised it would be crispy and good. It was wonderful.
Then I thought about getting some Marlin to avoid the 7 mile drive from home for the next time, telling them I would freeze it. they both made faces, frowned, and begged me to come back for fresh. They really care. I was grateful, and glad they weren't looking at a sale instead of a very satisfied customer, which I now am.
Since my thrift store, for donations, is on the way, I think this will become a weekly trip for the best fish in the area. I believe they get their fish from Boston daily.
They have both fresh fish and prepared meals, and it changes daily, and they are open Wednesday – Saturday. Check for hours.
All you fish lovers in the Enfield 15 mile radius, hurry in. They actually run out, so I hear. And check for days open and hours. But it is worth every penny, and the prices are fair. Those reviewers who say outrageous aren't used to fish markets. They are thinking cheap grocery store, who sell cheap, awful, even harmful fish like tilapia. Not here. This is the best. Thank you for being there. I am sold.
And last, but not least, our new favorite:
The Yarde House Tavern, 1658 King Street, Enfield, CT    

Our St. Paddy's Day dinner, gets a big wow–do they do it right. The band was playing, our 30 minute wait dwindled to 10 minutes, our hostess was efficient and obeyed Jimmy's (probably a manager) nudge to make sure she got us on the list before stepping away from her podium. We were seated with menus within 5 minutes of being called, and on a very, very busy night.
After my husband's corned beef and cabbage with Guiness, and my delicious Mom's meatloaf with a cucumber vodka splash, we were feelng pretty happy. That was topped off with the owner, Tom Parker stopping by our table to see if all was well. Wow. On one of their busiest evenings, that really is a classy touch. Tom told us my meatloaf really is his mother's recipe, and she, herself, favors it, even at 98, every time she dines there. It tasted very homemade–not overly salty or fatty. Very good.
Tom does everything right. His staff is friendly, competent, and the place humms with both qualities.
We don't patronize as often as we should–but will now, because they leave such a positive feeling, why wouldn't we! I think this Sunday is an accountic band playing, rock, blues, pop and soul. And that's coming up this weekend.
Speaking of weekends, The Yarde House has many event, so good you will want to follow them on FB or on their website and catch onto the good ones. They have many, many good ideas.
Check it out. It's a best of in Enfield.